Welcome to In the Garden with Laura. If you want to create a unique, affordable flower garden with native plants, this is the vodcast/blog series for you!
I am Laura O'Callaghan, your host and a Master Gardener with the University of Maryland Extension in Carroll County, MD.  Gardening experts, Master Gardeners and I will discuss a range of topics, including how to
plan your garden,
prune spring-blooming shrubs,
choose plants, shrubs & ornamental trees,
and care for your garden each season.
The vodcasts will appear on this website as they are completed.
Episode #1: Create Your Own Garden (but before you dig…)
Assess what you have and what you want.
Where do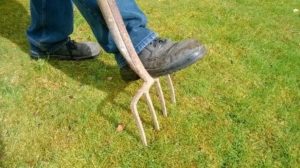 you want to locate your garden?
Is the space big enough to do what you want? Is it a manageable size? Weeds grow fast! It is more rewarding to have one good-looking garden than two weedy ones!
2. What type of garden do you want?
Think about how you will use the space and what type of garden you want.
Do you want a garden full of flowers, shrubs, birds, butterflies and other pollinators?
Does a formal garden with trimmed hedges and symmetrical designs appeal?
Is it going to be an outdoor room that is an extension of your indoor living room?
Will it include activities for children or even be a "Children's Garden"?
Do you want a combination flower/vegetable garden?
There are countless options. Look online, at books and neighbors' yards for ideas.
3. Know yourself
How much time will you spend gardening? Daily? Or only occasionally? If you don't have the time, resources or interest to work in the garden frequently, create a low maintenance one. Both you and your plants will be happier.
4. Know your property
There are many factors that affect how plants grow. Here are some features to consider:
Major hills and valleys. The soil is thinner at the top of a hill, thicker on the bottom. Breezes affect hillsides as well.
Utility lines: electrical, sewer, septic, cable TV etc. Call Miss Utility at 800-257-7777 or go to missutility.net/ for Maryland, Washington, D.C. and Delaware residents.
Structures or elements that will shade or affect your garden: house, sheds, walls, etc. Consider how the shade will change at different times of the year.
5. The Elements: Sun, Water and Wind
The Sun: Plants require different amounts and types of sunlight. The American Beautyberry (Callicarpa americana),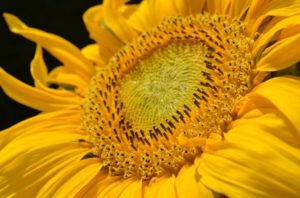 a native shrub with stunning purple berries, needs 6 or more hours a day. Plants that prefer partial shade, like many native rhododendrons, may grow poorly or die in full sun.
"Gardening" definitions of sun:
Full sun:  6 or more hours of direct sun daily, anytime in the day
Part sun/part shade: 4- to 6-hours a day
Dappled sun: partial sun filtered through branches of a deciduous tree.  Many woodland plants prefer dappled sun to partial shade.
Shade: less than 4 hours of direct sunlight. Morning is best. "Shade-loving" plants like filtered sun the rest of the day.
Some plants break these rules especially more established ones, but, for the most part, you are tempting fate if you ignore them.
Two other notes about light:  Consider the direction of the sun. Some plants prefer morning sun and afternoon shade. Morning sun is not as strong as afternoon sun. Also, soil on north-facing slopes warm up later in spring compared to those facing other directions.
Water: Ignore it at your peril!
When choosing plants, consider how much water they need and how much is in the soil. The amount of moisture in soil that a plant requires is defined as follows: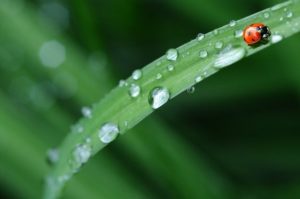 In "wet areas," the soil is saturated for much of the growing season, except during droughts. Swamp Sunflower, (Helianthus angustifolius,) likes wet areas.
Moist soil is damp and may be saturated on occasion. This category includes average soil. New England Aster (Aster novae-angliae) is a great fall plant that likes moist soil.
A dry area is one where water does not remain after a rain. This may be due to the sun or wind. It may also be on a steep slope or have sandy soil. To do well in this type of area, a plant needs to be drought tolerant. Lanceleaf Coreopsis (Coreopsis lanceolata) and the native New Jersey Tea (Ceanothus americanus) shrub do well in dry areas.
Check the drainage before you plant. After a rain, walk around your yard in a pair of boots. Are there areas that have lots of water? You might want to create a rain garden to absorb this pocket of moisture. (Check online for information about rain gardens.)
Most plants like well-drained soil. When planning your garden, either make sure it is well drained or select plants that can handle poor drainage. Put dry-loving plants in areas that are arid. If water pools or stands after a heavy rains or snow, you may need to break up hard layers of soil under the topsoil that is preventing water from draining.
The beauty of native plants is that if planted in the right place, they generally will require little or no watering once they are established.
Wind: Friend and Foe
Wind plays many roles in your landscape. In summer, it can provide a coo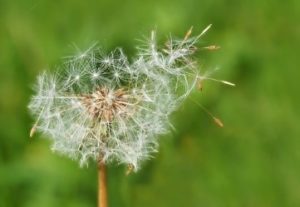 ling breeze. It also can have a drying effect. This can reduce the chance of plants getting diseases by drying them out if they are wet. Wind can also remove water faster than a plant can replace it. This is a problem in summer when combined with high temperatures and low soil moisture. In winter, evergreens can lose moisture through their needles. If the ground is frozen they are unable to replace it.
Wind disperses things too: pollen, seeds, spores, insects, pathogens, salt and noxious chemicals. Excess wind can damage and break plants and trees. Leaves, and in some cases, the flower petals, on shrubs, trees and other plants can appear burned, particularly around the edges due to wind.
By planting the proper combination of trees and shrubs in the right place, you may be able to create a wind break that protects the rest of your garden.
6. What is in your yard or garden now?
What trees, shrubs or plants are in your garden now? Do you want to keep them? Are they in the right spot or can you move them?
Are any plants invasive? If so, you should remove them before you start your garden. For a list of invasive plants go to: http://www.mdinvasivesp.org/invasive_species_md.html
7. Design points to consider
The best sustainable designs mimic nature. Work with the natural features of the property. Minimize construction that may alter the natural slope, water flow, and soil quality. Excavating or adding soil is expensive. You might have more fun spending your money on plants.
If you are planning a complex or large garden, build it in phases. Think about where future features might go as and consider where you might place features such as
A bird bath or water feature
A compost area
A rain garden to control runoff or manage a soggy area.
Carefully consider hardscape projects – what do you really want or need? Porches, walkways and outdoor fireplaces can be a great additions but they can also be expensive. Make sure you have enough left over for your garden and plants!
Top to bottom: The elements play a key role in ever garden. A sunflower (Helianthus) arches toward the light. A ladybug climbs along a wet leaf. Wind scatters dandelion seeds. Photos courtesy of Pixabay.