Rhododendrons and azaleas will be featured at two flower shows and sales this spring. The Mason-Dixon Chapter of the American Rhododendron Society will host the shows.
The first show will run from 10 a.m. to 4 p.m., Sat., May 6, at the Vollmer Center at the Cylburn Arboretum in Baltimore.
The event will include a truss show that features flow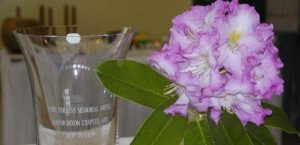 ers from different varieties of rhododendrons and azaleas. In addition to ribbons, prizes will be awarded to the top entries.
Cylburn Arboretum is located at 4915 Greenspring Ave., Baltimore. For directions, go to at http://cylburn.org/visit-cylburn/hours-directions/
The second show will be held from 9 a.m. to 3 p.m. Sat., May 27, at the Holy Spirit Lutheran Church, 2205 Old Liberty Rd., Eldersburg.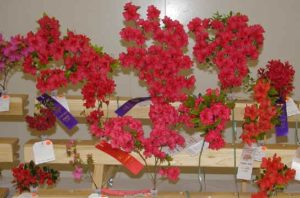 Coffee and doughnuts will be sold to early comers. Lunch will be sold around noon. The event will include a truss show. This show will not be judged. Winners will be chosen by the attendees.
Advice and educational materials will be available at both shows.
Plants for sale
Native and non-native plants will be sold. Rhododendrons, azaleas, and companion plants such as hostas, hollies and other perennials will also be sold. There will also be a club table that contains an assortment of items.
For more information about the American Rhododendron Society's Mason-Dixon Chapter, go to www.mdrhododendron.org. To visit the American Rhododendron Society's website, go to www.rhododendron.org