Winter gardens reveal a unique beauty and California's Quarryhill Botanical Garden is no exception.   Located in the foothills of the Mayacamas Mo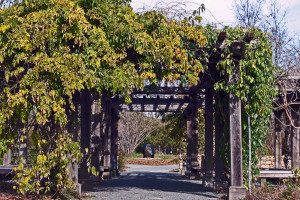 untains, the garden begins at the top of a hill with an arbor that frames a memorial fountain.   Filled with beautiful yet uncommon species,
Quarryhill was designed to conserve rare and endangered plants from Asian countries thereby offering a glimpse of plants one might never otherwise see.
Walking along the rolling foothills the lack of foliage makes the beauty of the plants' architecture more obvious.  Twisted tree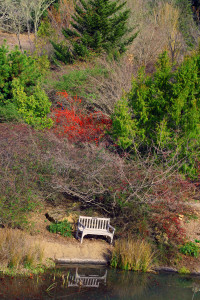 branches and exotic barks stand in contrast to the maze of shrub branches. Red, yellow and purple berries catch th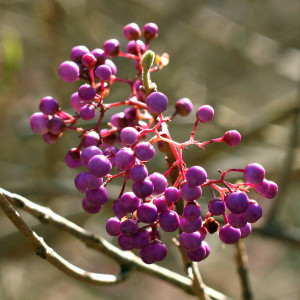 e eye with vivid splashes of color throughout the garden. Abandoned quarries in the center of the gardens serve as water features habituated by waterfowl and other birds.
Even in February, there are blossoms.   The Hope of Spring, a Chinese Magnol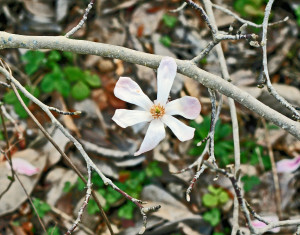 ia, had a handful of delicate flowers on display, and luscious red Camellias stood in bright contrast to bright yellow Mahonia flowers.
Rare and endangered Chinese maples and cypress, Japanese and Korean magnolias, and wild Asian dogwoods are among the plants that compose this collection of
scientifically documented wild-sourced Asian plants,
one of the largest in North America.   O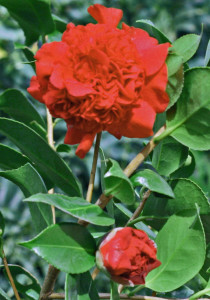 ne can also see plants that are ancestors to modern western plants such as the Rosa chinensis variety spontanea, one of the key parents of the modern rose.
Quarryhill was the creation of Jane Davenport Jansen, who purchased more than 40 acres of land in 1968 after a fire swept through the Mayacamas Mountains in 1964.   In 1987 she started a garden focused on plant conservation and, in the same year, sent representatives for the garden on their firs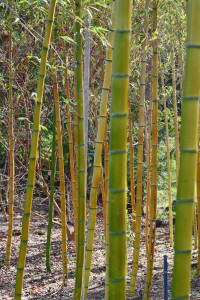 t trip to collect rare and endangered seeds.
A nursery was established the following year and by 1990 young plants were ready for planting.   After the first expedition, seeds were collected on an annual basis from East Asia so that a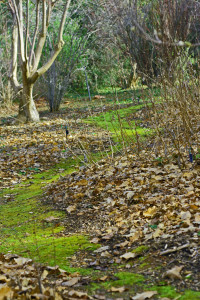 s many rare and endangered plants as possible could be germinated and planted, including many ancestors of horticultural favorites of Western gardens.  Jansen, 1940-2000, personally funded the Quarryhill garden and all of the 15 seed-collecting expeditions.
Plants from Quarryhill are in botanical gardens and arboreta throughout Europe and North America. The garden, which is located seven miles north of Sonoma, spreads over 25 acres, features plants from temperate regions of China, India, Japan, Nepal, South Korea and Taiwan.  M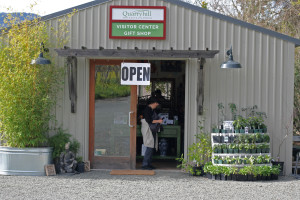 ore than 90 percent were grown from seed.
Quarryhill Botanical Garden
12841 Highway 12,
Glen Ellen, CA 95442    (707) 996-3166  www.quarryhillbg.org